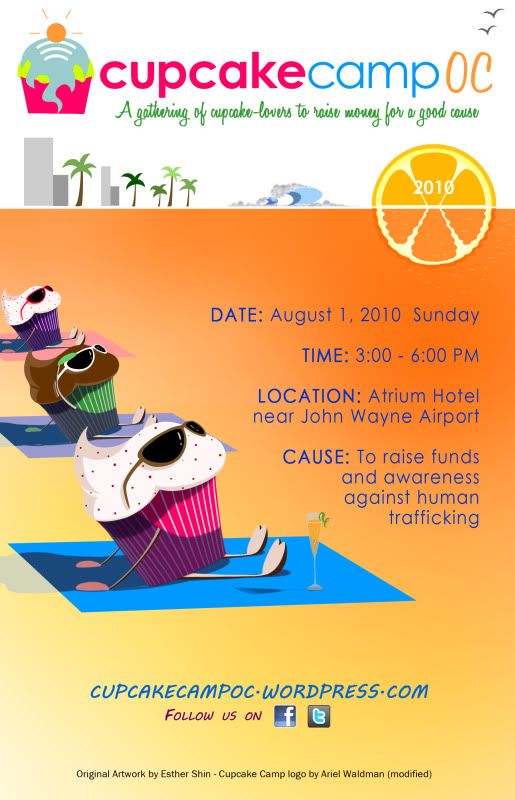 This coming Sunday I will be donating about 50 cupcakes to the
Cupcake Camp OC
. I wish I had more time so I could compete but with
my missions trip
coming up next Saturday, the move to our new home, work, and the cupcakes I'm gonna be donating my brain doesn't have any extra creative juices to spare.
Taking a look at the
sponsors/donors
it looks like it's going to be an amazing array of creative and beautiful cupcakes. I'm really excited but really scared. I wonder how my cupcakes will hold up...
Human trafficking is something I'm not too aware of. It doesn't come up in my day to day life here in Orange County. The selling of young girls into prostitution is something I can't wrap my head around. With the donation of 5201 cupcakes total (not all me!), hopefully human trafficking is something that we can plant in the minds of those who live in this comfortable bubble.

If you live in the Orange County area, PLEASE come out! The event is free with a suggested donation of $10 per person. If you think about how many cupcakes you can sample.. this is a bargain man. Come out and see what pros and amateurs will bring!
Come back on Sunday for photos. I'm gonna be taking a TON.